September 2023 Update
06 October, 2023
Ocius signs second operations contract with Marine Parks Australia
Project Moby successfully demonstrates monitoring of marine mammals
Ocius commissions diesel hybrid BATHY
In the last month:
Marine Parks Australia: Ocius signed a further contract with Marine Parks Australia for an additional one-month patrol of several Marine Parks off the NSW Coast. There will be more news about this in the next month with an expected press release from the Minister.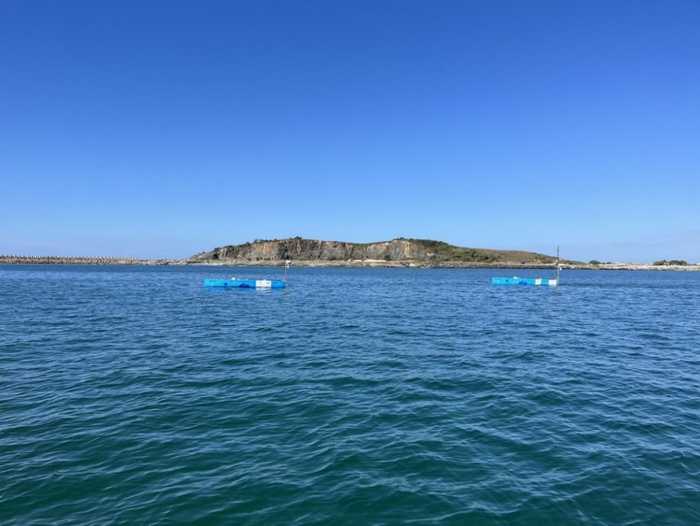 BETH and BONNIE deploying for Marine Parks Australia mission ex Coffs Harbour.
Project Moby: This was a combined demonstration by Ocius Technology, JASCO Applied Sciences Australia, and Blue Ocean Marine Tech Systems (BO-MTS) over 5 days in September. Ocius successfully showed near real-time detection, classification, and tracking of marine mammals using uncrewed surface vessels (USVs) and autonomous underwater vehicles (AUVs) off the coast of Perth. The five-day demonstration focused on detecting humpback whales during their southern migration.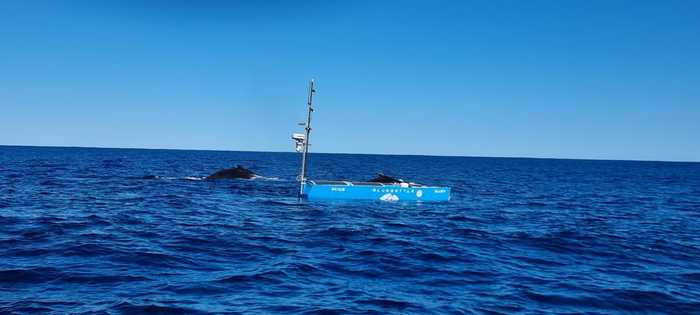 BLUEY detecting whales…successfully.
video https://www.linkedin.com/feed/update/urn:li:activity:7114791668297465856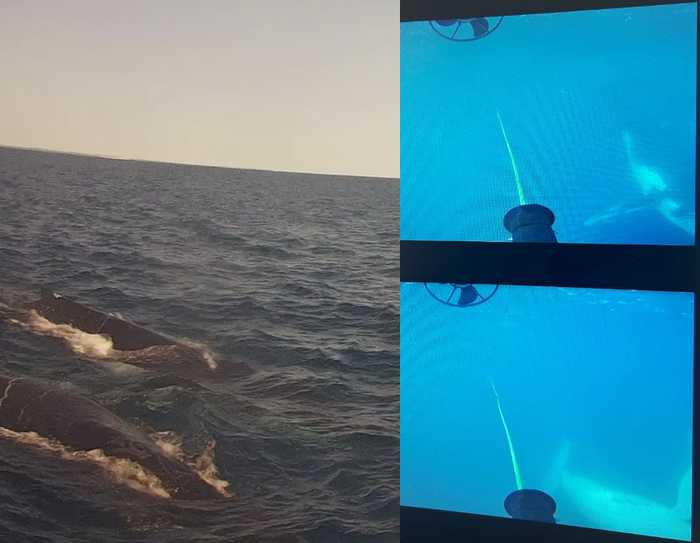 View of the local cetaceans from BLUEY's aft and underwater cameras.
The array and JASCO payload were installed and tested into the Bluebottle winch in three days. The Bluebottle was launched and recovered from a local boat ramp in Perth and autonomously sailed to the area of operation. The system processed data from the array and reported hundreds of thousands of whale detections in real time, which were sent to Canada for analysis and within 10 minutes were classified as whales.

During the mission, operating in a region with high currents, the Bluebottle operated at minimal throttle (less than 25% throttle) for over 66% of the mission and 55% of the time with no propeller at all i.e., sailing or wave power, making our extremely quiet platform even quieter.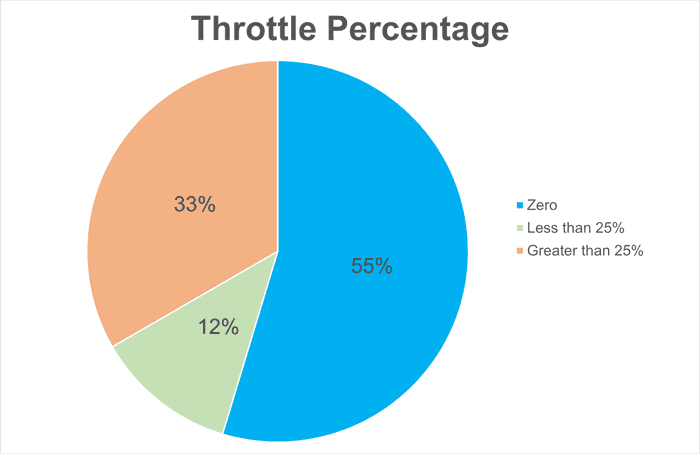 Graph of the throttle used during the mission.
See link to press release. https://www.ocius.com.au/blog/20231005_moby/
Bluebottle BATHY: This month Ocius commissioned a new diesel hybrid Bluebottle, BATHY. In Japan, Bluebottle BEACON showed us that bulky hydrographic/bathymetric sensors on the keel require a lot of power and cause significant drag. Furthermore, a hydrographic/bathymetric survey requires the boat to run accurate 'lines' in relation to the sea floor to 'mow the lawn', which uses a lot of propeller in strong currents.

Renewable energy powered BEACON demonstrated hydrographic surveys in fair winds and currents off Perth, but in Japan, BEACON struggled. There were 2 cyclones in 2 months and massive currents around the volcanoes BEACON was trying to map, volcanoes which rise out of the sea from kilometres deep to 30m deep in a few hundred metres. BEACON completed part of her mission and sailed home safely.

As a result of the trials in Japan, Ocius has designed, built and commissioned BATHY, uniquely designed for the Hydrographic market. BATHY looks like any other 22' Bluebottle on the trailer except the payload bay contains a 5kW diesel generator and the keel, 400 litres of diesel. The keel also has a cut out for sensors of various shapes and sizes and a moon pool for large cables and plugs, meaning flexible installation of equipment.

We believe diesel hybrid Bluebottles will be able to chart remote areas that are currently prohibitively expensive for crewed ships and unfeasible for the current range of diesel powered USVs. BATHY Bluebottles will be able to transit long distances unassisted using renewable power, support the large payloads with diesel once she has arrived and transmit high bandwidth live data using diesel electric power for up to 30 days at 3 knots.

Ocius is planning to target hydrographic companies who do not wish to own or operate their own USVs. This distinguishes Ocius from existing competitors. As vessel contractors and operators, we believe this is the shortest path to scaling this part of the business. Full sea trials of BATHY will be conducted Oct – Dec.
We note all activities listed above are non-defence related.
Meanwhile, we've had a team down at Jervis Bay conducting trials with Navy's five Bluebottles 701, 702, 703, 704, and 705 in preparation for Autonomous Warrior Wargames (AW23) later in October.
This month we were also featured in an interview with Defence Connect https://www.defenceconnect.com.au/joint-capabilities/12839-using-autonomous-systems-to-defend-australia-s-maritime-approaches
Robert Dane
CEO