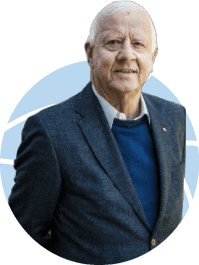 Mark Bethwaite AM
Chairman
Mark has a degree in Engineering and an MBA and has been CEO of two large mining companies and one of Australia's leading industry associations. Mark represented Australia in sailing in the 1972 and 1976 Olympic Games and has won World Championships in three international classes. Mark was made a Member of the Order of Australia (AM) in early 2011 for services to industry and to sailing.
Mark has been a shareholder in OCIUS since 2000. In 2013 he ably took over as Chairman from the Hon Bob Hawke, adding his invaluable skills to the board and our team.
Robert Dane
Chief Executive Officer
Robert Dane is founder and CEO. In 1996, Robert, a passionate sailor and environmentalist, invented and patented the 'solarsail' and designed the first 'solarsailor' prototype which won the Advanced Technology Boat Race in Canberra in 1997.
In 2001, the first commercial 'solarsailor' ferry using the technology won the Australian Design Award of the Year. Robert is Intel Environment Laureate 2007, the WWF Future Maker 2012 and in 2017 Robert was awarded the Spitfire Memorial Defence Association Fellowship. He leads a great team of engineers.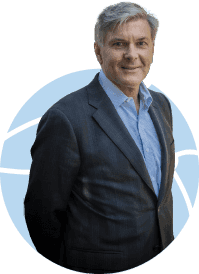 Andrew Aitken
Director and Ocius Corporate Lawyer
Andrew practices principally in the areas of commercial law, succession and estate planning. Andrew provides advice on the sale and purchase of businesses and companies, corporate governance, risk management and a wide range of issues facing SME owners, including intellectual property, shareholder agreements and commercial contracts.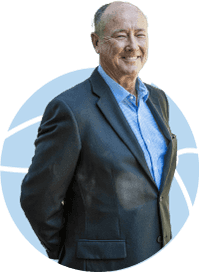 Rick Turner
Director
Rick has a strong background at operational and senior management level in the Australian manufacturing sector. He has identified, evaluated and successfully implemented new equipment and technology from Europe and the USA. He has also worked in Asia in GPS related industries.
A shareholder in Solar Sailor then Ocius since 2011, Rick has been a consistent supporter of Ocius and brings to the Board his considerable manufacturing and innovation skill set.